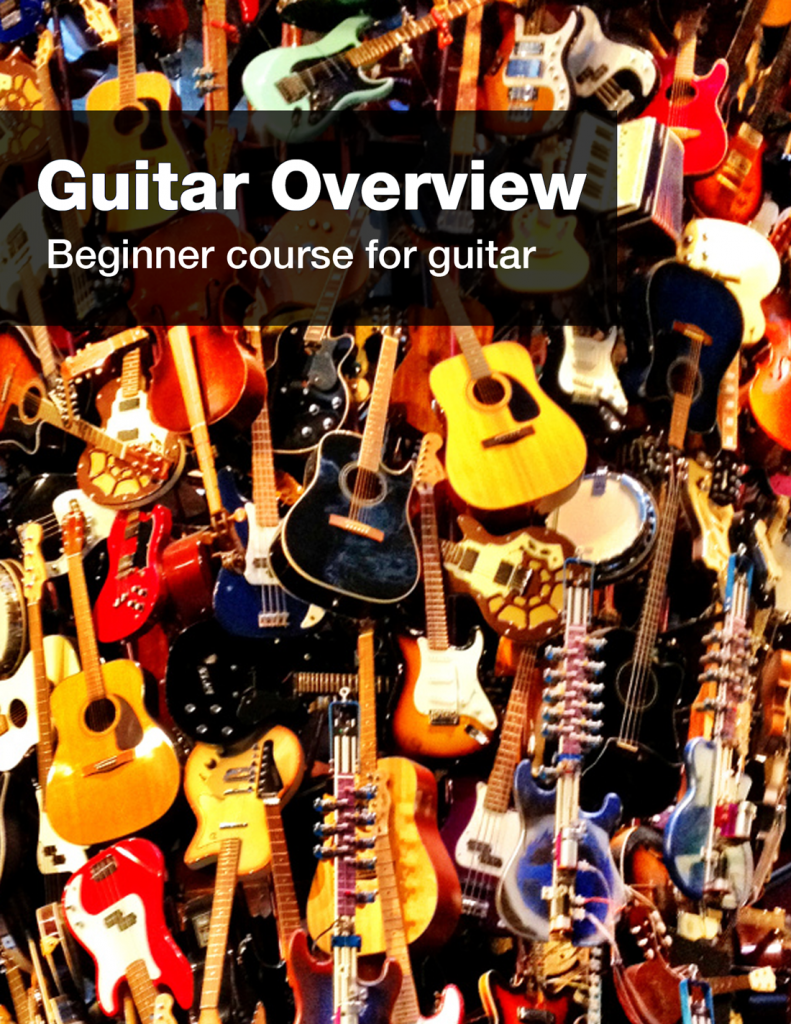 Get up to speed on all of the little things that every guitarist should know about in our Guitar Overview course. Whether you are a beginner just getting your feet wet, or a intermediate player who wants to close up some gaps in your knowledge this course is for you.
From the parts of the guitar all the way through reading tabs, strumming basics and guitar gear it's all summarized for you in condensed lessons.
Check out the class summery below for all topics covered.
Course Materials
A guitar and fifteen minutes per day.