[ padding="0 20px 0 20px"]
All of these chords use the notes of the top "E" string as their root. For example, if you wanted to play a C major chord simply line up the top finger of the major chord shape to the C on the eight fret.
Use this first graphic to find your way around the Low E string on your guitar.

15 Guitar Chords With Root Notes On the E String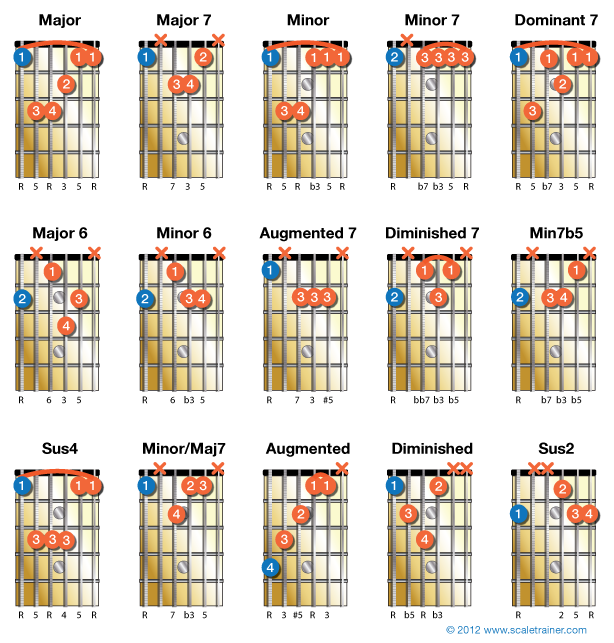 [/]